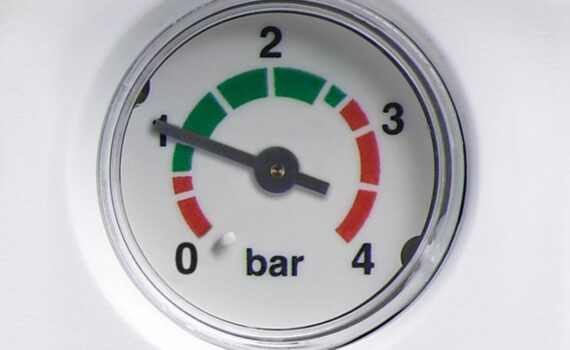 Category:
Boilers
5 Winter boiler tips.
1 keep an eye on the pressure gauge if you have a combination boiler.
If the gauge or digital display on your boiler is below the green level, or reading less than 1.0 bar, you will need to top up the pressure in your system via the filling loop or filling tap on the boiler.
Turn the tap slowly to regain correct pressure, then turn tap off fully.
2 Pressure gauge or readout is showing too much pressure.
If you find that you are constantly topping up the boiler to maintain pressure, this normally means there is a fault inside the boiler. Call for more advise on winter boiler tips.
3 boiler stops working in very cold weather.
The condensation pipe might be frozen.
Pour hot water over the plastic condensation pipe, a white plastic pipe sited outside and going to a drain. Alternative methods of de-icing are use a hair dryer or hot towels.
4 Get your boiler serviced.
One of the best winter boiler tips is always a good idea to get your boiler serviced. Boiler manufacturers  recommend getting your boiler serviced once every year to make sure everything is in good condition and safe working order. can service your boiler at short notice. Don't wait until your boiler breaks down before having it done, or it could end up costing you more in the long run.
5 Bleed the radiators
If you can feel cold patches on your radiators its because there's air trapped inside  It's easy to bleed a radiator – use a radiator key to turn the small valve on the side of the radiator. If you bleed your radiators and still have a problem with cold patches, your system might be blocked with sludge and might need a flush
if you are interested in further information regarding your boiler please contact us at your earliest convenience