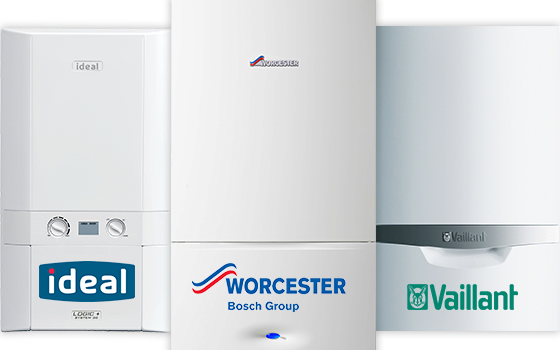 Category:
Boilers
When choosing the right boiler there are several things to consider. The size of your boiler, the type, construction and energy efficiency will all have an impact on your home and your energy bills. Take some time to consider your options and think carefully about which boiler to choose. 
Conventional boilers
Conventional boilers use a storage tank to supply hot water. The water is heated via cast iron heat exchangers and combination boilers can supply gallons of hot water at one time. Once the stored hot water runs out, there may be a delay in supply as the tank refills.
Conventional boilers tend to require more space than combination boilers as the hot water cylinder requires connection with a cold water storage tank that will typically be placed in the loft. This also means that installation is often more complicated than with a combination boiler.
Older models of conventional boilers tended to be less energy efficient, but advances have been made and newer models can be adjusted to match the specific heating requirements of your home.
British Gas offer a range of conventional boilers including compact systems that can easily be fitted into most modern kitchens.
Combination boilers
Combination boilers, or  combi boilers, supply water directly from the mains without the need for a storage tank. As a result, combination boilers supply hot water on demand in unlimited supply.
Combination boilers are ideal for smaller properties where space is at a premium.
Combi boilers also provide water at mains pressure, meaning you can enjoy a strong, hot shower without the need for an additional shower pump.
Combination boilers from British Gas include condensing technology and an ECO mode, both of which improve your control over water heating by maintaining boiler temperature whilst in standby mode.
If you would like further advice on choosing the right boiler please contact us for further information